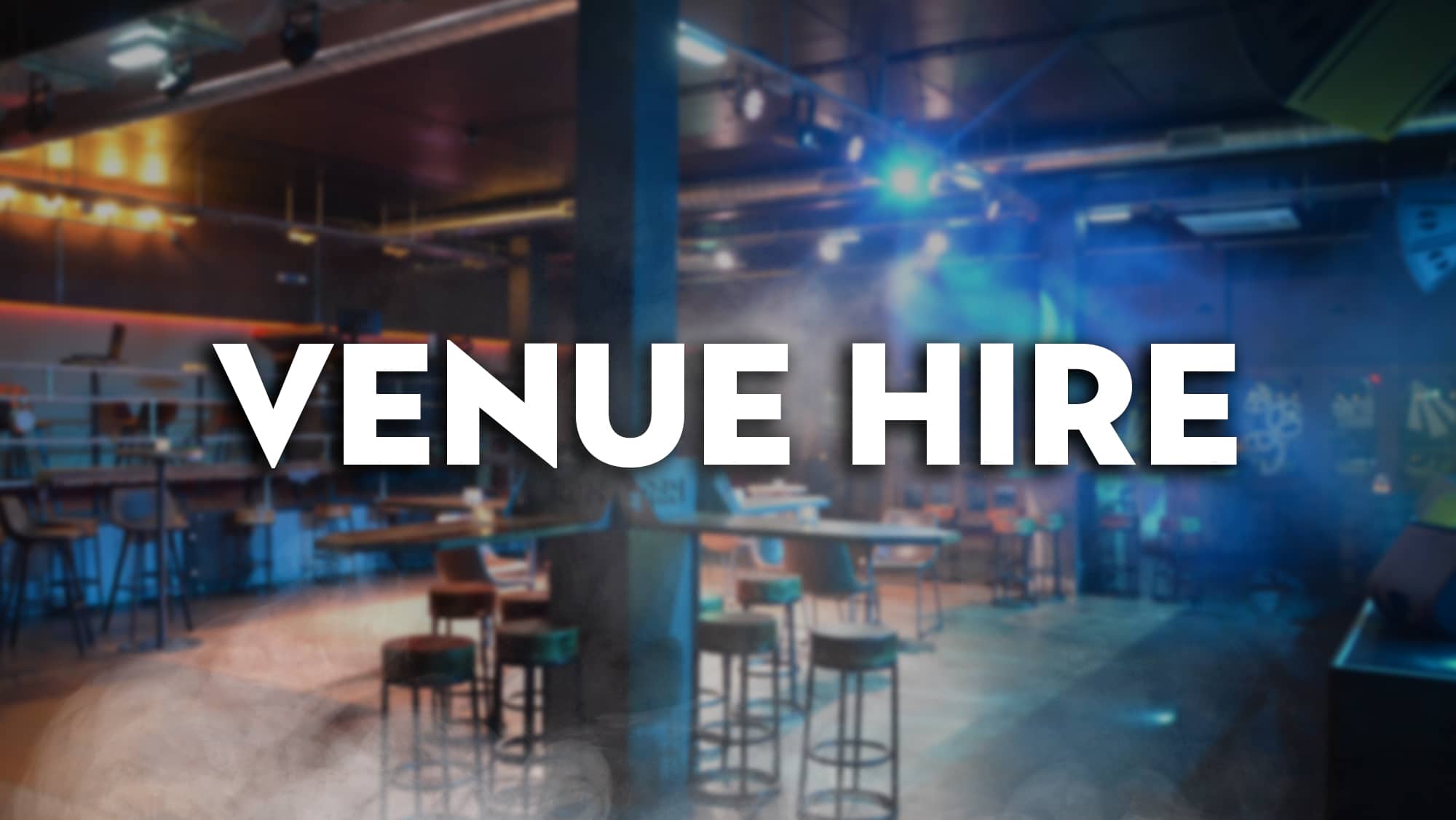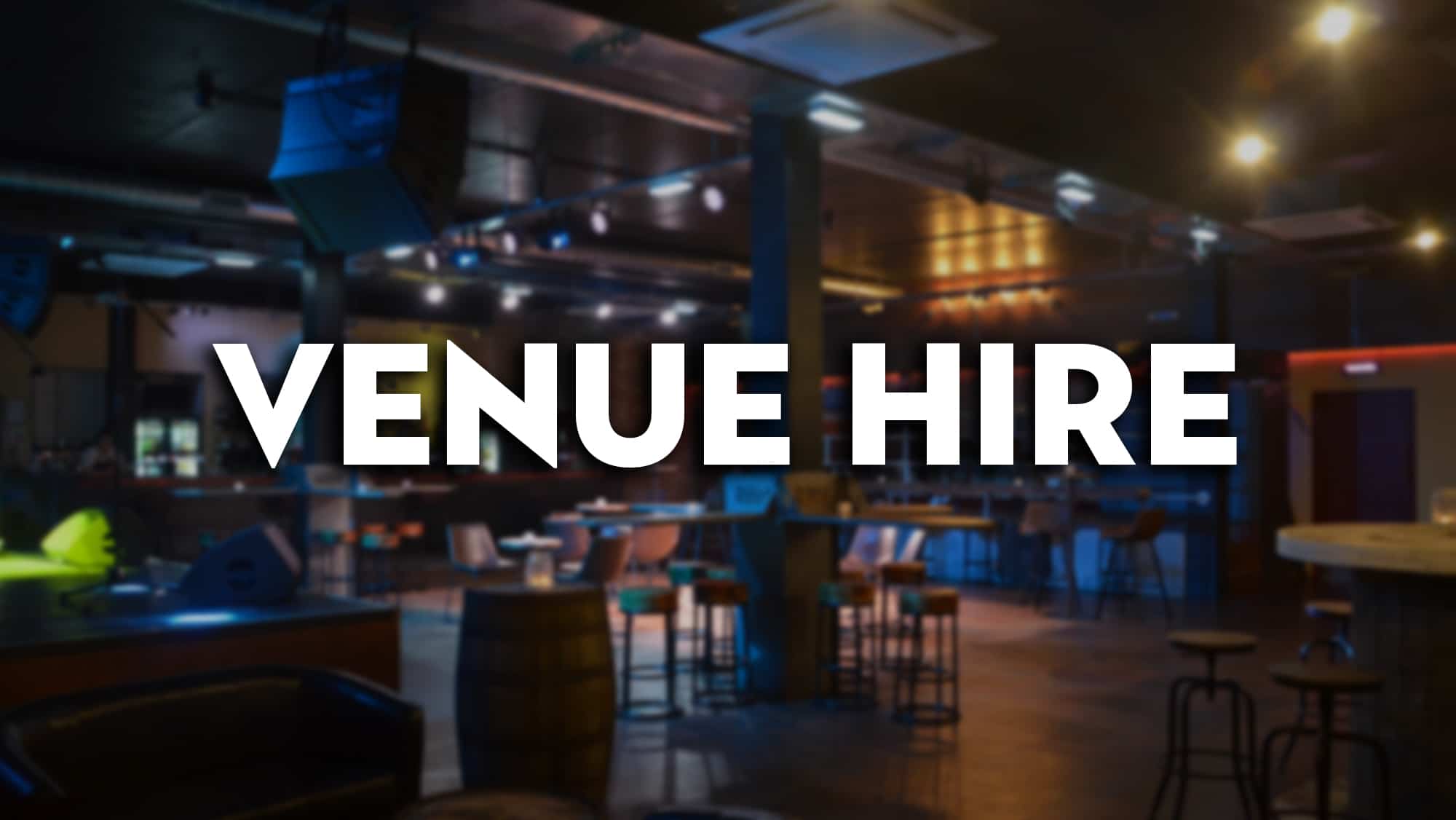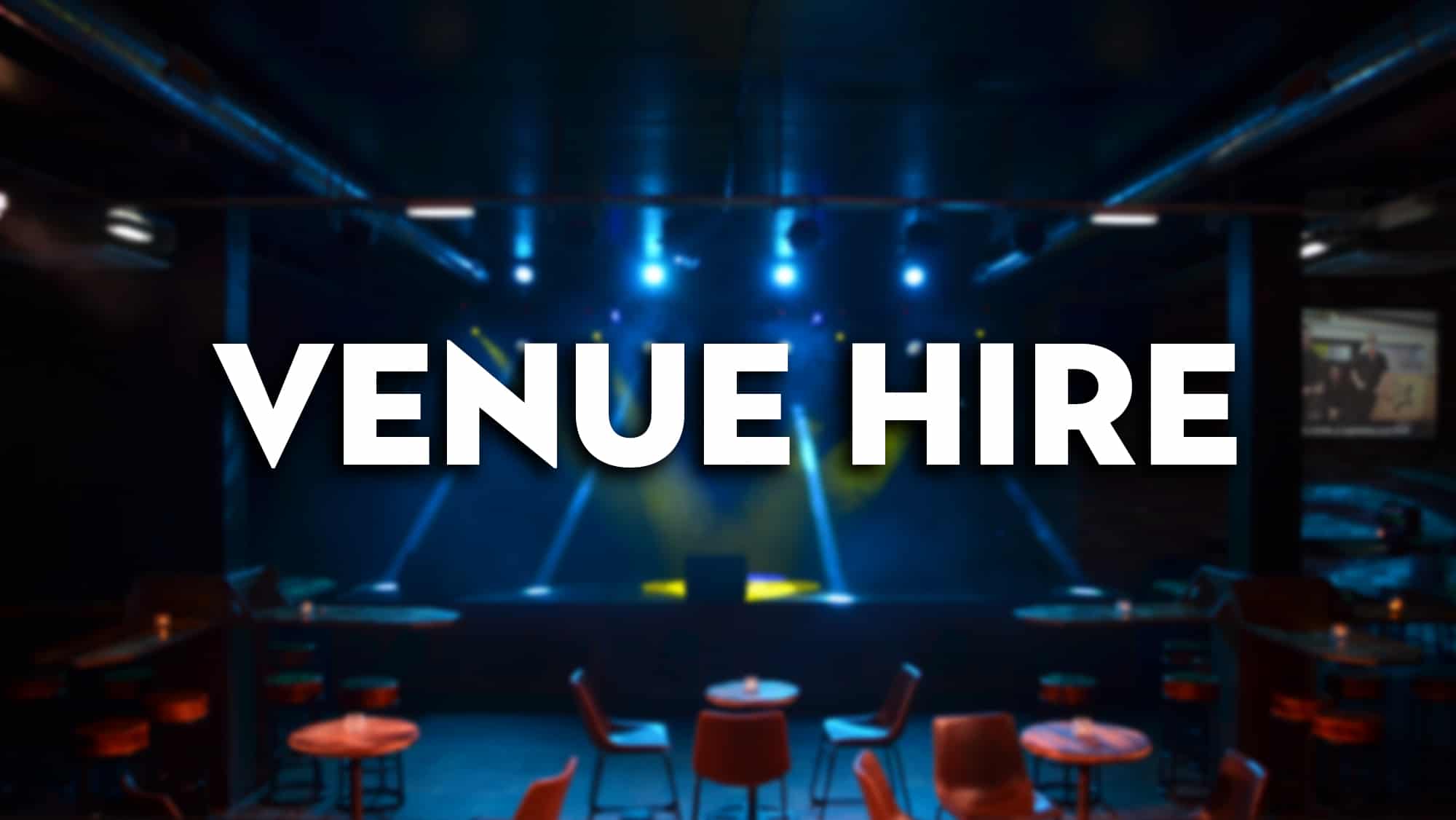 Introduction
 Red by Night is a venue based on The Waterfront in Brierley Hill.  The venue has just been completely refurbished from scratch with a view to making it a high quality and flexible area to accommodate daytime and evening events from training and seminars, comedy and drag nights to big name bands and DJ's. The layout is versatile to change from 400 people standing to 200 people seated watching an on-stage act, or small groups of people for training and seminars.
Overall capacity – 350 people

Seated events for on-stage acts – 200 people

Raised VIP area – up to 12 people

Option for group booking for up to 50 people (to left-hand side of the stage)

Stage dimensions 3.2m deep x 6m wide

DJ booth holds 2 people (Sound and Light)

Red by Night provides Sound and Light technicians

Full in house PA system (Sound and Light)

Central projector screen for presentations and films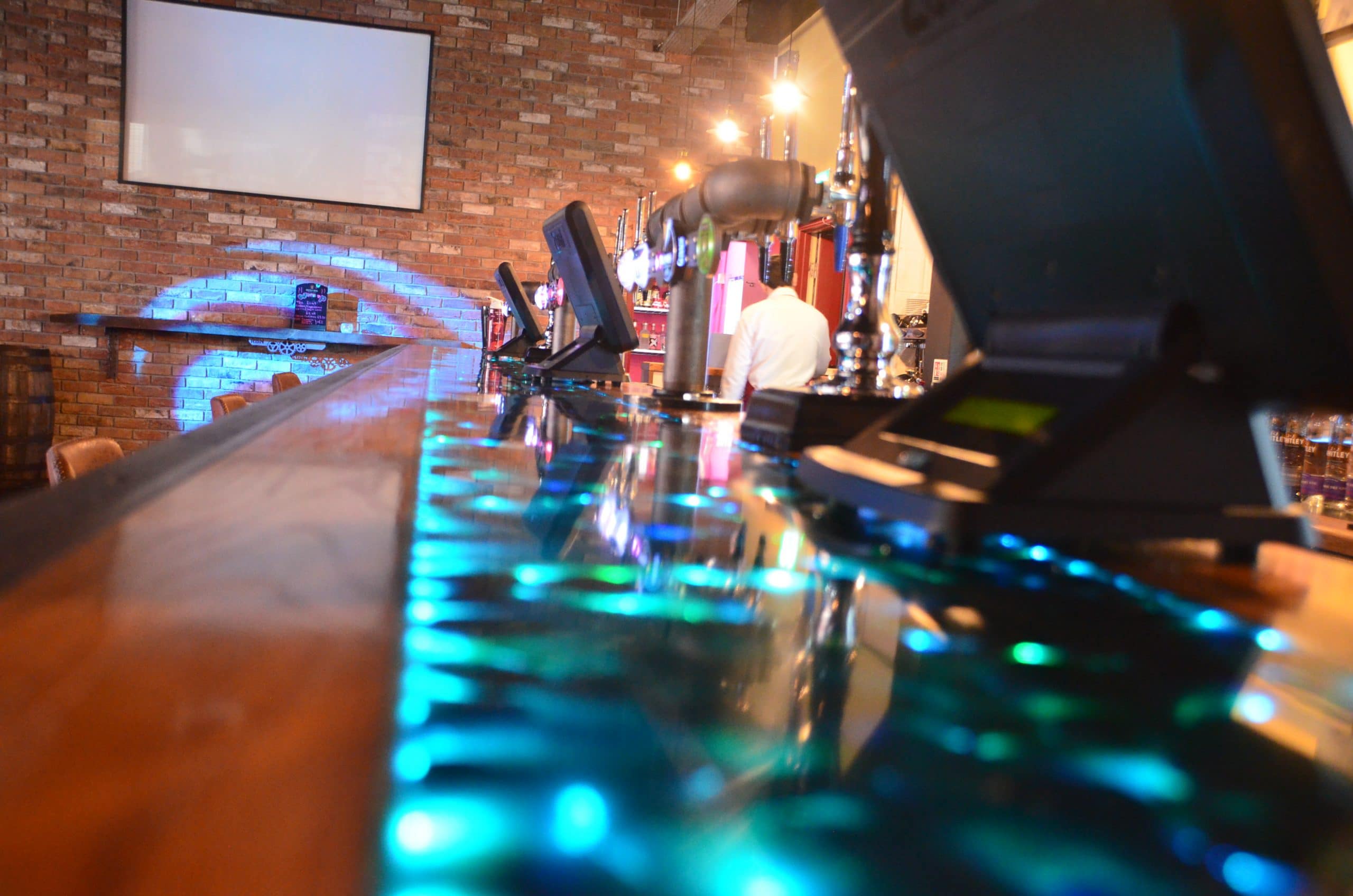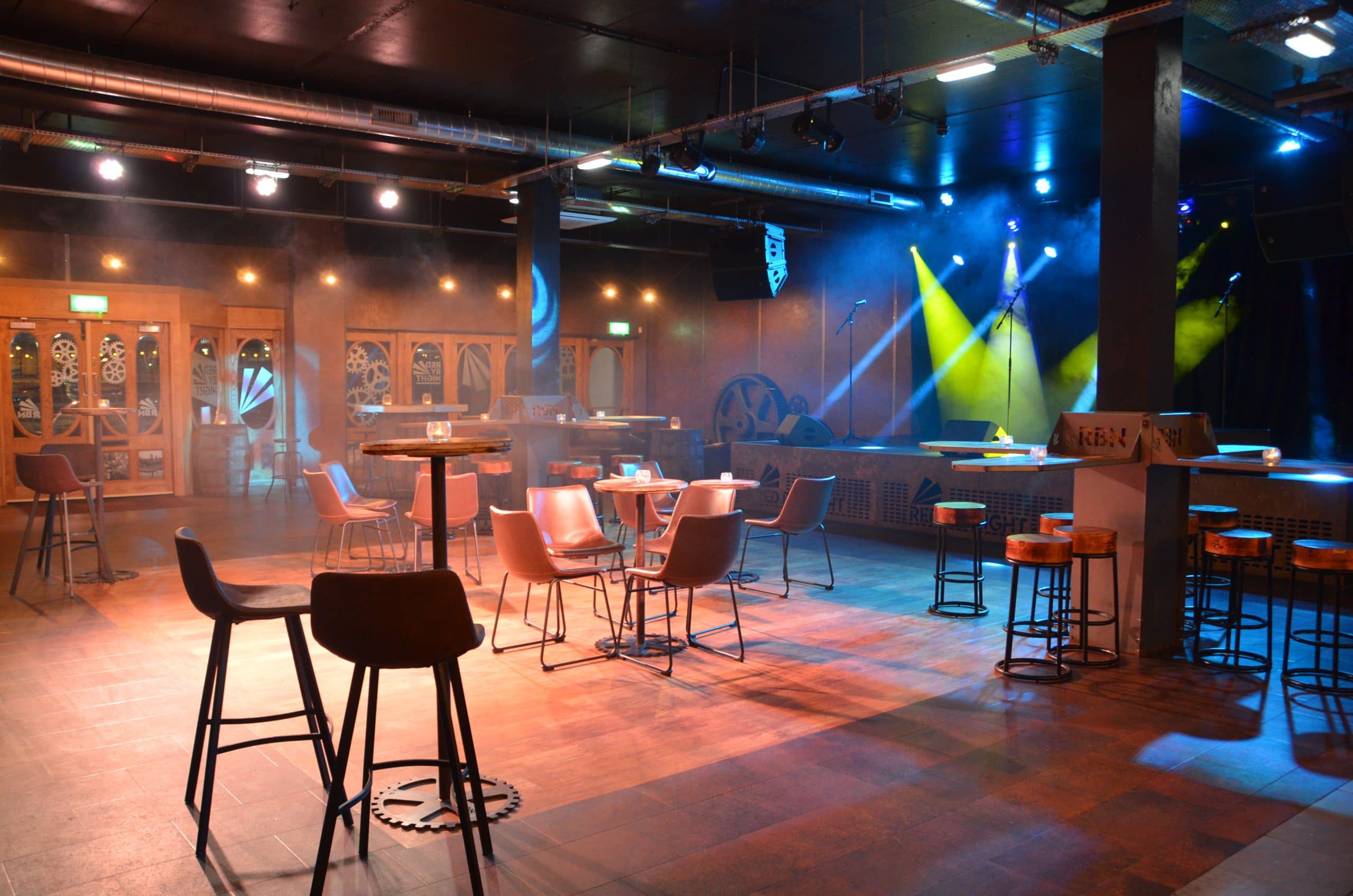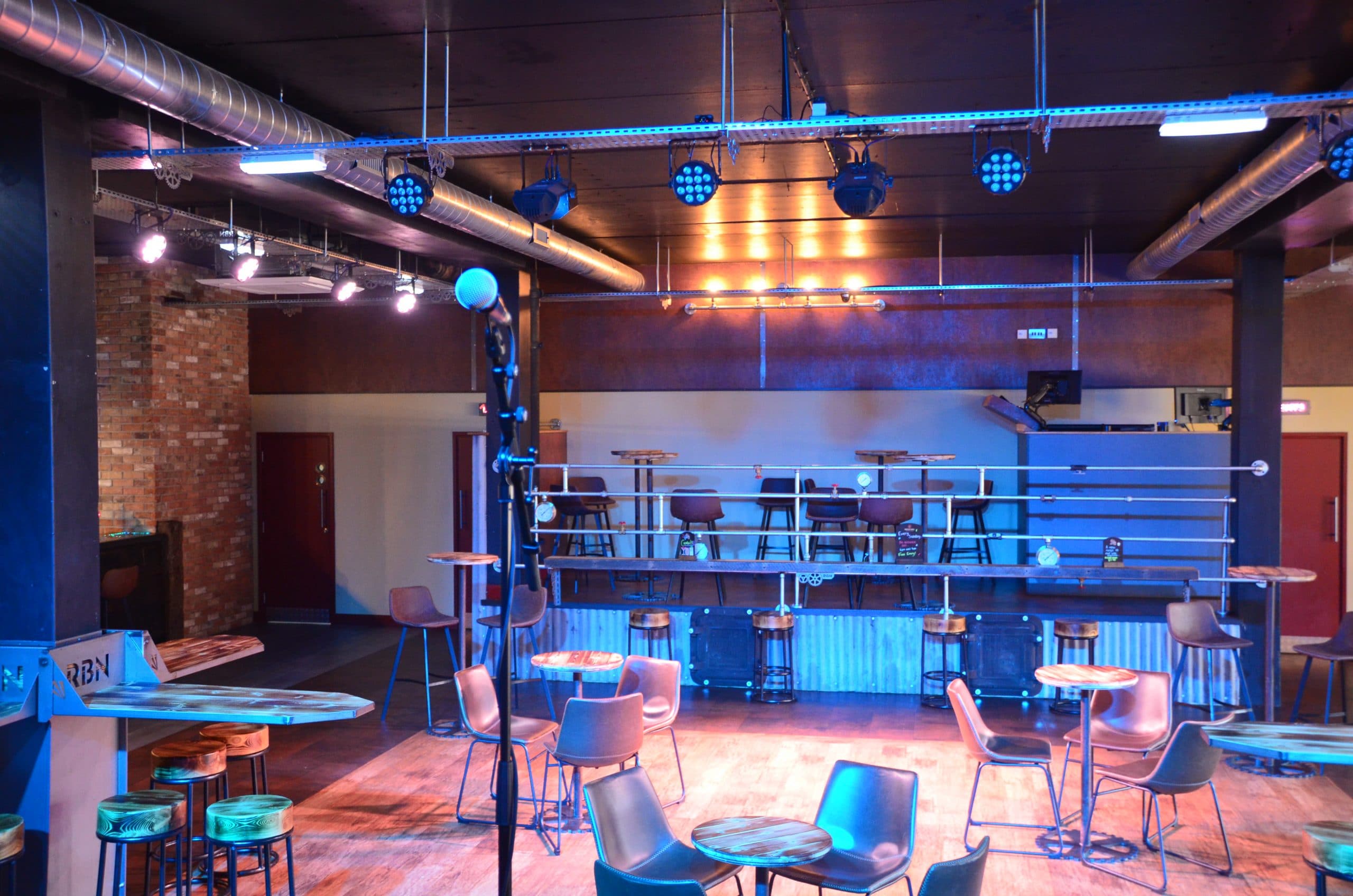 3 Large 4K Projection Screens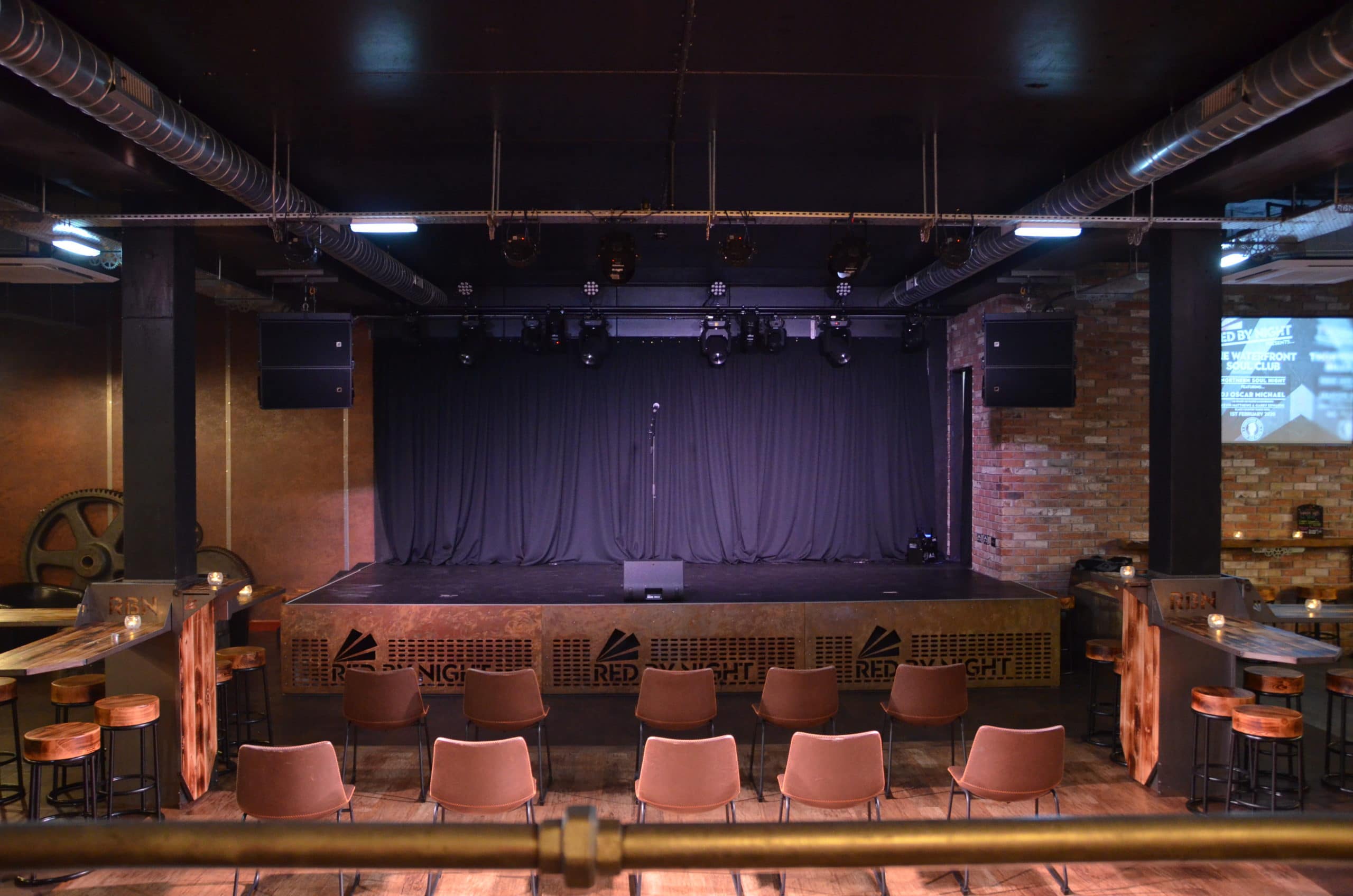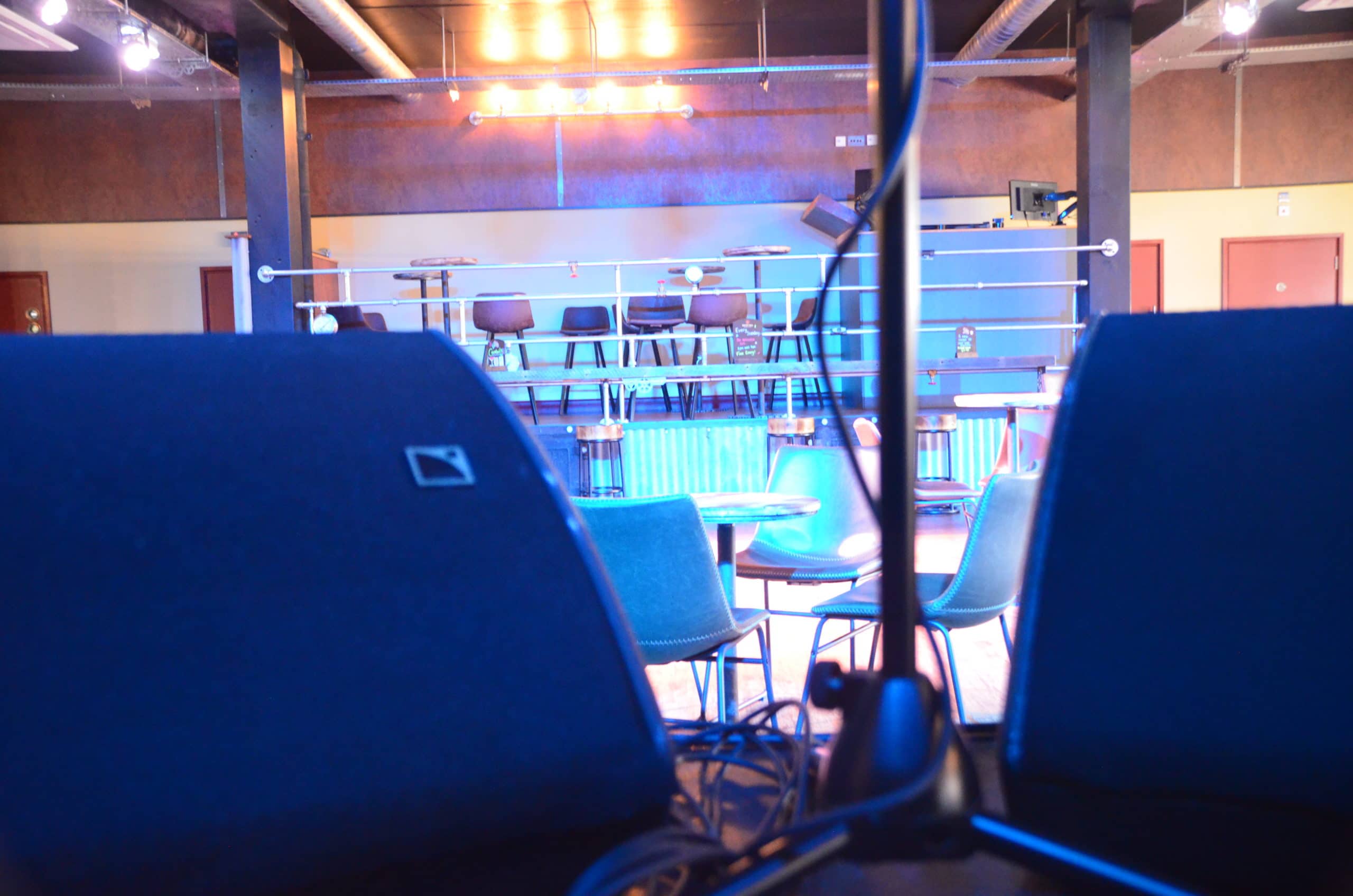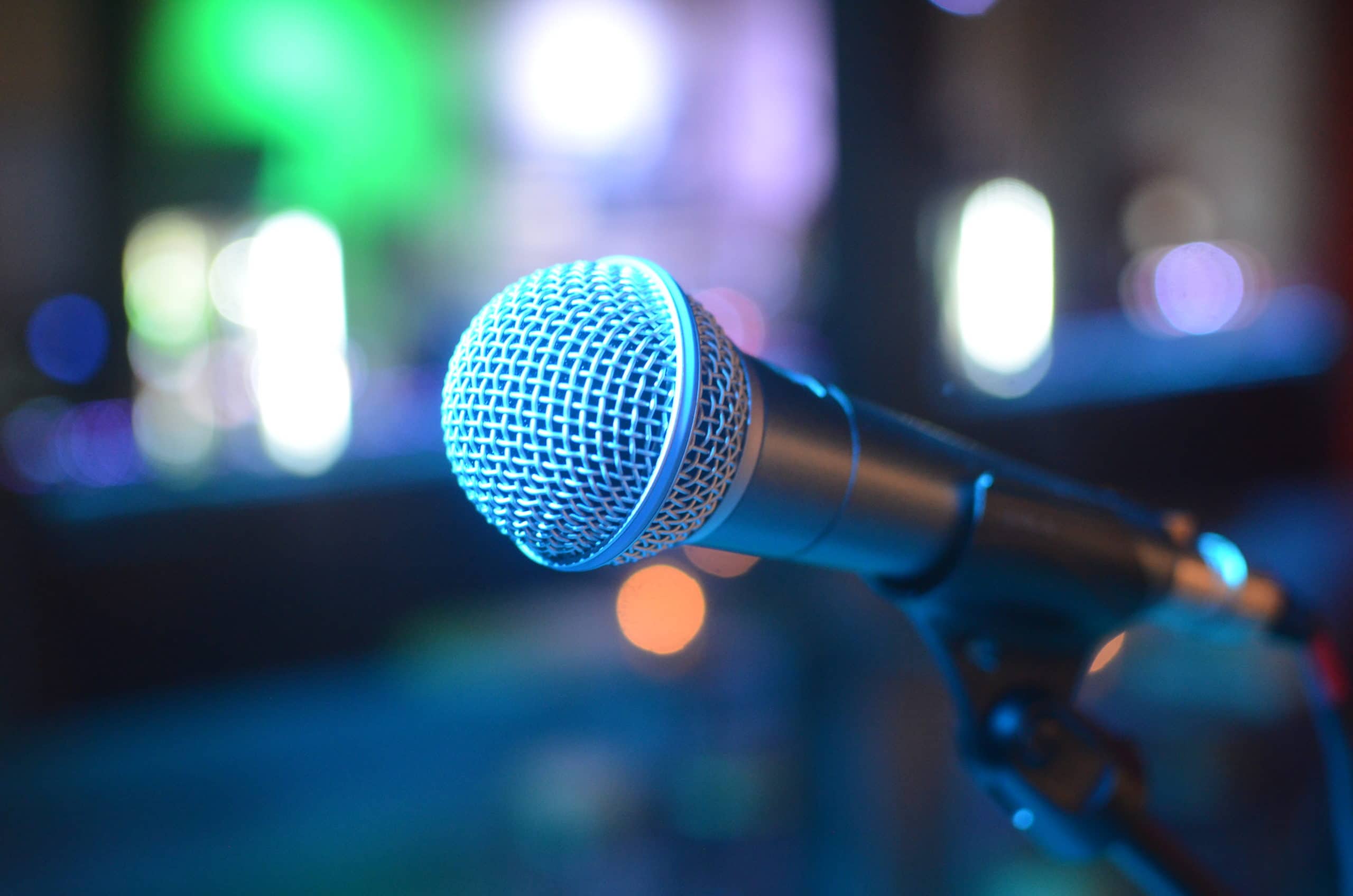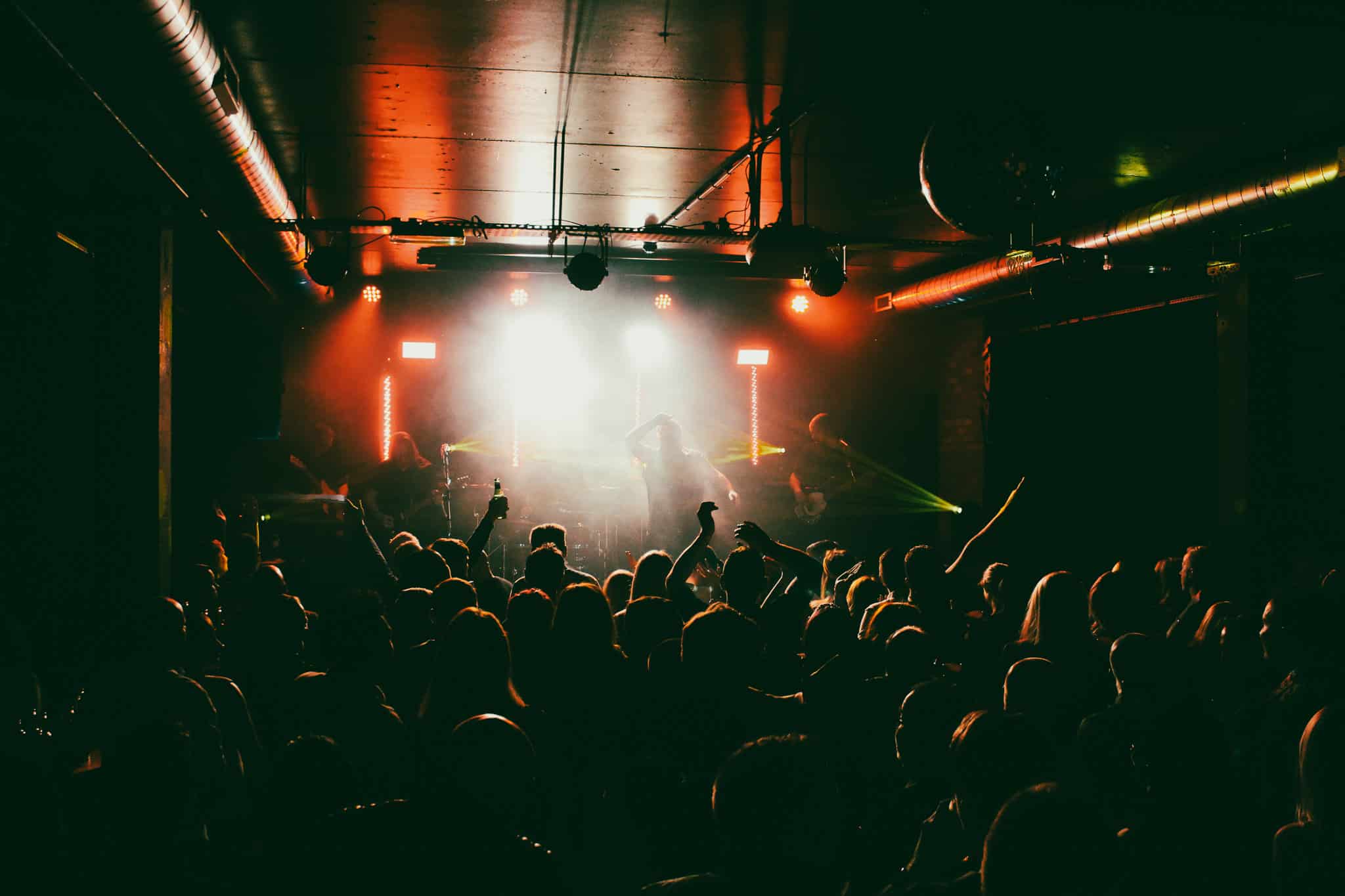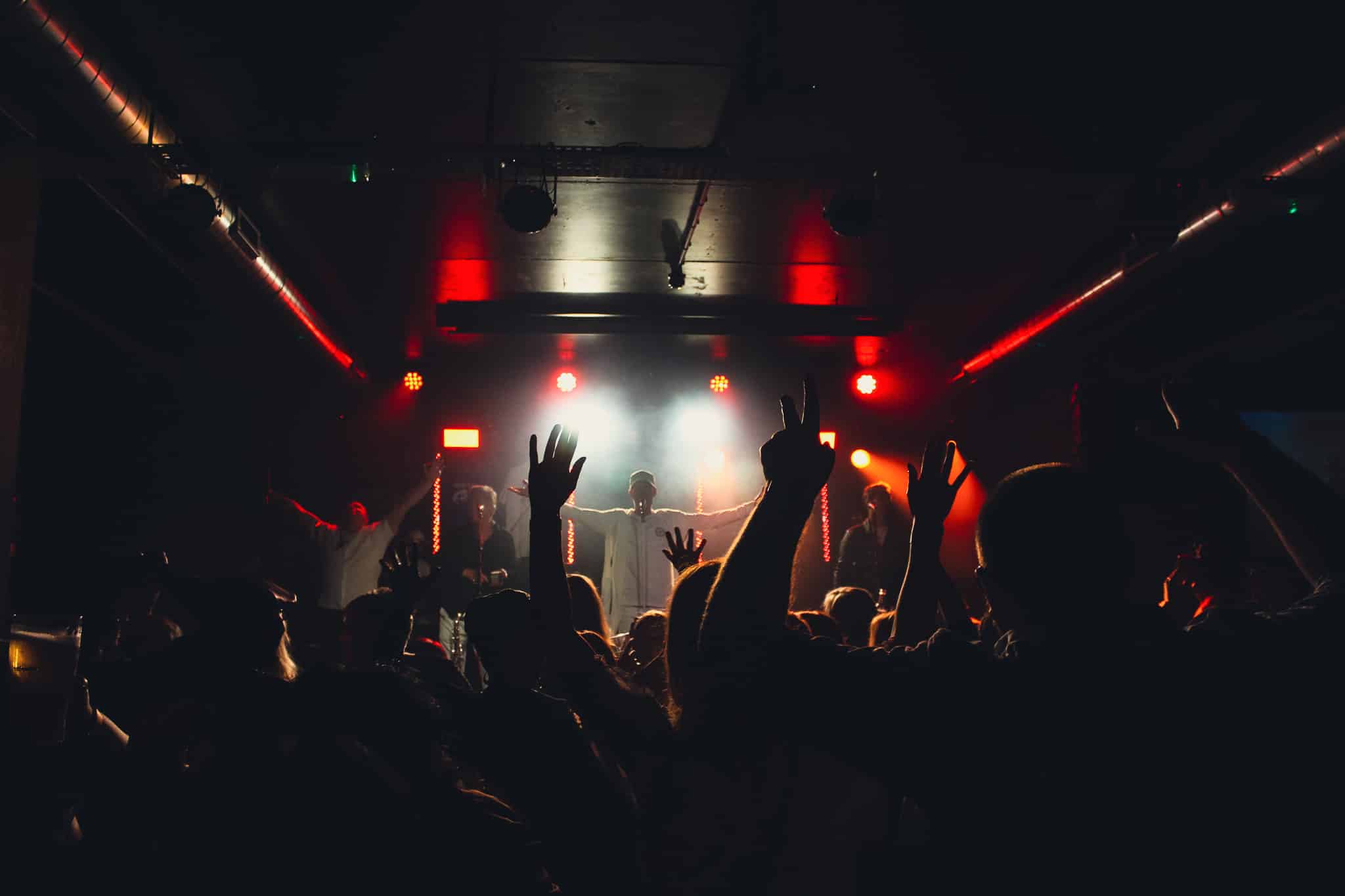 FOH
4 x L-Acoustics ARCS WIFO (1 x WIDE + 1 x FOCUS Per side)
4 x L-Acoustics SB18M
2 x LA4X Amplified ControllerS
MONITORS
4 x L-Acoustics X12

1 x LA12X Ampilifed Controller
CONTROLLER
1 x Midas M32/DL32 mixing console

1 x QSC Q-Sys Core 110F

1 x Touchscreen PC running Q-Sys and LA-Network Manager
Additionally we have a full mics package, and Pioneer CDJ2000NXS2/DJM900NXS2 setup including Yamaha DXR12 monitors.
STAGE LIGHTING
X4 Chauvet intimidator beam 355

X4 Chauvet Intimidator Scans 335

X4 Chauvet Intimidator Spots 335

X16 Chauvet SlimPar 355

X1 Stairville Hazer

X2 LED Par Panels
X2 LED RBG Upright Smoke
X2 LED Blinders
X2 Mini Moving Head

X1 Haze Fluid
CONSOLE