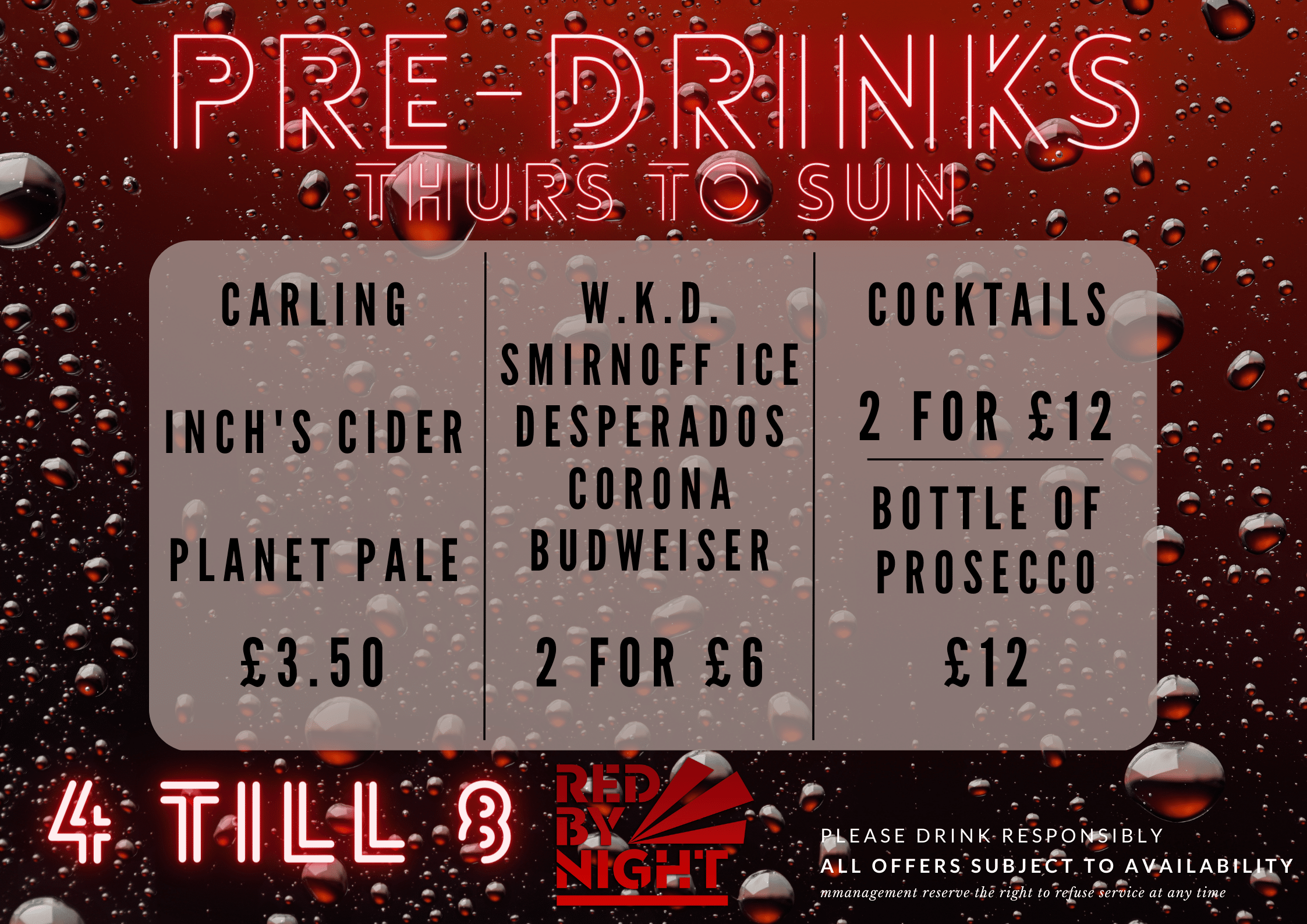 When you pre drink with us we offer a selection of drinks that are the cheapest on the Waterfront!
Come and spend the afternoon with us at Red By Night every Saturday! We provide amazing live music every week (usually between 4PM-6PM)! Make sure you are following our socials to find out who is performing!
We have a vast drinks menu for you to choose from. Whether you prefer a coffee or soft drinks, or something a little stronger. Our polite, friendly and knowledgeable staff are sure to help you find something you like.
Feeling peckish? We offer cobs made to order including HOT PORK COBS! With fresh baked cobs from a local baker. We also provide loaded Nachos and loaded fries with a selection of toppings. Ask at the bar for what we have on offer this week.
Everyone is welcome, young and old. We have a particular soft spot for furry four legged members of the family and have doggy water (and treats) available too!
We also run discounted drinks on fridays and sundays! From 6pm till 8pm on a friday and 5pm till 8pm on a sunday!